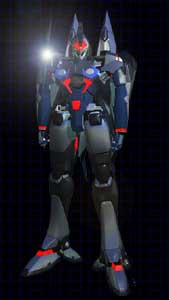 Unfortunately, their enemies followed them there, and their presence caused the village to burst into flames. With Weltall's pilot dead, a young man named Fei climbed its cockpit and maneuvered it without any experience at all. Seemingly finding its master, Weltall unleashed its full power and wiped out Lahan and the whole village populace.
Waking up being hated by the village's survivors, Fei detested Weltall and left it in the woods.
But somehow, fate has brought Fei and Weltall again... and this time, Fei must face and conquer himself in order to conquer the omnipotent gear, Weltall.

OMNIGEAR/ALTERNATE GEARS: Weltall2, Xenogears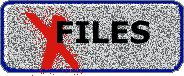 NAME: Weltall
ORIGIN: Unknown
PILOT: Fei
HEIGHT: 15.811 meters
WEIGHT: 19.244 tons.
WEAPON: Installed Chain Gun
BATTERY LIFE: 8.27 hrs
FRAME DURABILITY: 260
REACTION TIME: 0.8
ETHER INDUCTION: 43.5
SPEED (GROUND): 252.2 km/h
SPEED (AIR): 940 km/h
SUB-GENERATOR TORQUE: 400 km/h
GENERATOR COEFFICIENT: 4.2 km/h
GEAR SPECIAL OPTIONS: Flaming Hell, Thor wave, System Id
d