Until one day, they came.

From up the skies of Lahan appeared great metal beings, called Gears, which brought about a fiery frenzy upon the village. Confused, Fei impulsively climbed one of the fallen gears and maneuvered it without even knowing how to operate such a thing. Being overwhelmed, Fei suddenly unleashed such massive energy that destroyed the whole of Lahan... and with it, his bestfriend Timothy, and his close friend, Alice.

Dazed as he woke, Fei was forced to leave by the same people who once loved him. Accompanied by a loyal doctor friend of his, Citan Uzuki, they venture out into the world, desperately seeking the answers to all their questions...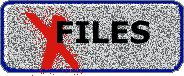 NAME: Fei Fong Wong
BIRTHPLACE: Unknown
AGE: 18
HEIGHT: 5 feet 7 inches
WEIGHT: 147 lbs.
FIGHTING STYLE: Bare handed Kempo Karate
LIKES: Karate, Alice, Elly, Timothy, painting, meaning in life, simplicity
DISLIKES: Uselessness, Grahf, complications, too much power, Gears