Both friends were in their jolliest mood as they were discussing village matters in Citan's abode. Yui, Citan's wife, has prepared a hearty meal, and Citan's daughter, Midori, was in her usual silent self as Fei watched over her.

Suddenly, explosions were heard, and the cries of the village people echoed even in Citan's hilltop home. Fei, almost instinctively, rushed down. Citan ran after him, and upon reaching the village, it was too late.
Fei has already entered one of the battling gears, and Citan, at the top of his voice, yelled for Fei to cease his hasty attacks. But all was lost.

Fei destroyed the village, as how Citan knew he would. With this, there was more of Citan than meets the eye... He knew more, and this knowledge was to lead Fei in complete doubt over his so called "friend"...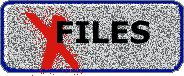 NAME: Citan Uzuki
BIRTHPLACE: Solaris
AGE: 29
HEIGHT: 6 feet 1 inches
WEIGHT: 150 lbs.
FIGHTING STYLE: Martial Arts and Swords (Katana)
LIKES: Yui, Midori, Science, tinkering with electronics, his inventions, technical stuff, Martial Arts
DISLIKES: Complicated things he can't make out, his "duty"